Care catered to the individual needs of your patients 

Care improved by compassion and long term connection with your patients 

Care supported by mission-driven local and national teams
We are not a traditional home care company. Our nurses have more freedom and autonomy to care for their patients while considering their long-term health goals! We care for former atomic workers battling chronic illnesses, and we cannot wait to share what makes this population so special.
Nuclear Care Partners is transforming healthcare for the most vulnerable populations, starting with nuclear weapons workers. Together, we elevate the standard of care through our patient-centered approach.
A world where patient-centered care is available to all through a healthcare system where patients are partners and families care for families.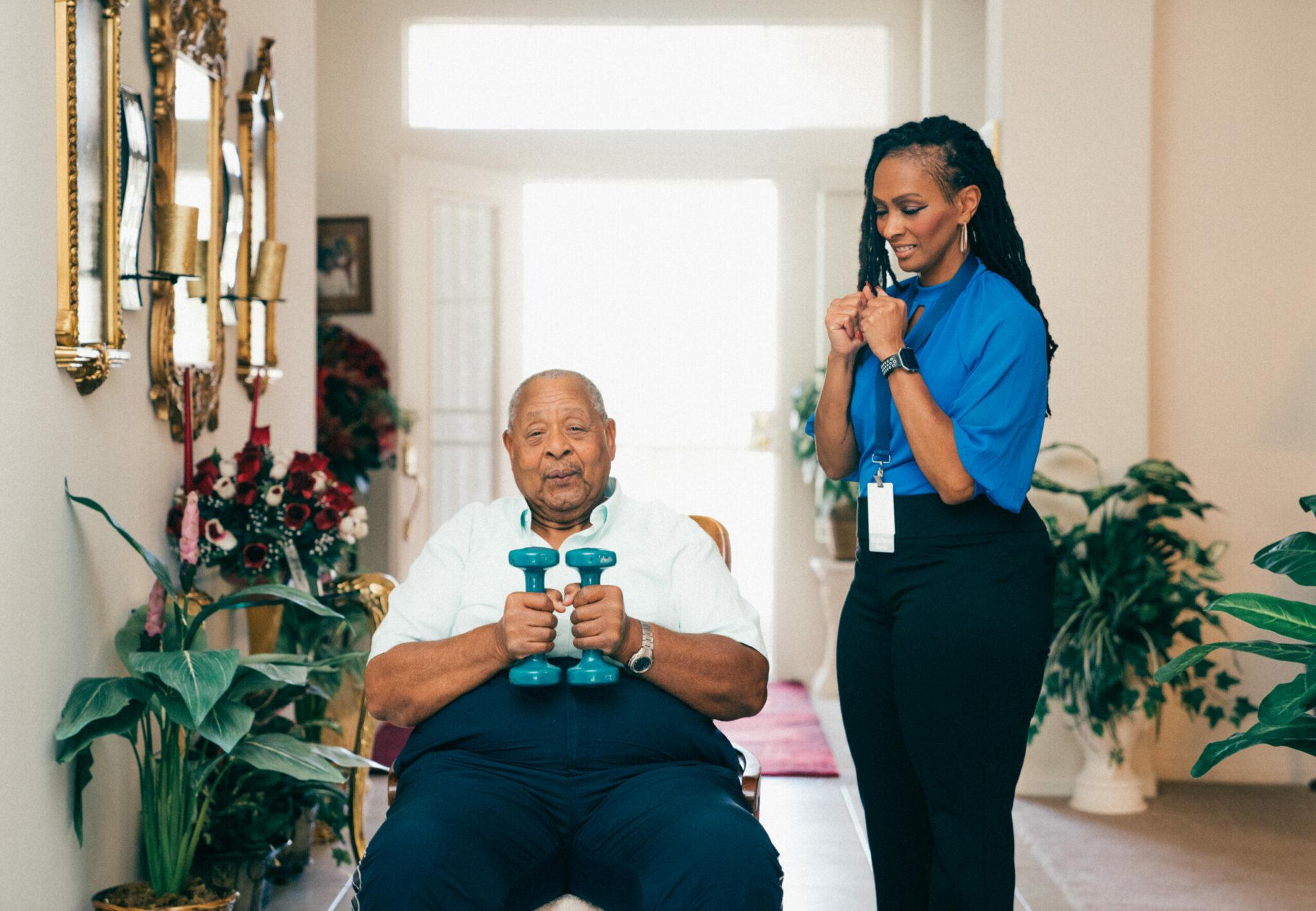 "Working at Nuclear Care Partners is special and rewarding because you get to care for an overlooked population. These patients worked so hard in their careers and deserve to be taken care of. You get to spend a lot of time with patients and get to build a relationship with them that is unique to caring for someone in their home. They welcome you into their home and are so grateful for the time you spend with them, it's very special. The care team at Nuclear Care Partners is kind, patient focused, and team oriented. If I ever have a question I know I can reach out for help."
"NCP is an excellent company to work for with close attention to patient care. Every employee is committed to providing superior care to former atomic worker.  The people at NCP are great and the patient's we serve are the best. I love working for NCP, everyone are supportive and management listens to you. People share ideas, success and ways to improve to do the best job we can. The culture of this company is great and all the people I work with are amazing.  NCP has a positive work environment where employees feel valued and appreciated."